WSPTA Presents Tricky Tray 2018!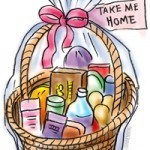 We are at the beginning stages of preparing for our biggest fund raiser of the year,
which will be held on Saturday, April 14th, 2018!
There are many ways you can help!
Click here to find out how!
Box Tops & Labels for Education
Clipping Box Tops is an easy way for you to help earn money for our school.  Since we joined the program, we have earned over $22,000 from Box Tops for Education.  Box Tops are each worth 10¢ and they quickly add up to real cash for our school.
• Clip the Box Tops symbol with the 10¢/expiration date from the hundreds of participating products and send them to school.

• Sign up to support our school at boxtops4education.com, where you can:
• See how much our school is earning with Box Tops
• Enter online promotions for chances to win eBoxTops and other prizes
• Print coupons for your favorite Box Tops brand
• Clip the UPC labels from participating products
• Sign up your frequent shopper card from ShopRite

Please save your Box Tops for Education and Labels for Education and place them in an envelope or plastic bag.  You can give them to your child's teacher or place them in the big pink box in the school office.  PLEASE REMEMBER TO LABEL THE ENVELOPE/BAG WITH THE TEACHER'S NAME — we award prizes of snack certificates to the classes with the most points, and the overall winning class gets a pizza party in June!

Complete lists of the participating products can be found by clicking this link for the websites listed above. If you have any questions, feel free to contact Iman Lamberti (ilamberti15@optonline.net), the Wanaque Elementary School PTA Coordinator for Box Tops for Education and Labels for Education.

Thank you for supporting Wanaque Elementary School!!
Stop & Shop A+ School Rewards

SCHOOL CODE
07210

Track your
A+ School Rewards  earnings

here

Wanaque School is now officially registered with the Stop & Shop A+ School Rewards program.

With A+ School Rewards, points accrue with each purchase where the Stop & Shop Card is used.  It even works with purchases made online with Peapod by Stop & Shop. At the end of each month, these points determine your school's cash total which is automatically credited to its account and school totals updated each month. (Please note: Gift cards, pharmacy, alcohol and/or cigarette purchases are excluded from accruing points.)

How It Works
A+ School Rewards are rounded per transaction to the nearest whole dollar amount. At the end of each month, each school's dollar amount is determined which is then automatically credited to its account

How to Earn Extra Credit
Earn extra credit for your school when you use your Stop & Shop Card to purchase specially-marked products from these manufacturers (list changes weekly).
Introducing e-Labels for Education from Campbell at ShopRite!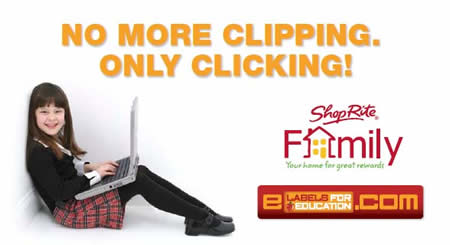 It's never been easier!
Now you can electronically collect Labels for Education® points -
No more clipping, Only clicking!
CLICK HERE to register your ShopRite Price Plus® club Card and select the school of choice. You'll get 100 Bonus Points automatically when you register!
Every time you purchase participating Labels for Education products, your school will automatically receive points for each item purchased. CLICK HERE to start earning FREE STUFF for your school
Wanaque PTA iFundraising Mall

Please help us raise money for Wanaque School
by doing your internet shopping at
http://www.iFundraisingMall.com/wanaquepta
It has over 150 stores to choose from,
it costs the PTA and its members nothing to use this service,
the PTA and iFundraisingMall.com cannot view any of your purchases,
and ANYONE can start their internet shopping
at the Wanaque PTA iFundraising Mall.
So spread the word and start earning money for our Wanaque School children!
Thank you!

Cash for Trash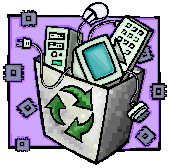 Support Wanaque School in a unique recycling fundraiser "Cash for Trash"
This fundraiser costs you absolutely nothing. Wanaque School will receive cash for recycling empty inkjet and laser toner cartridges. Participating companies are IBM, Lexmark, Panasonic, Compaq, Hewlett Packard, Canon and Ricoh to name a few. (Epson Inkjet and Staples cartridges are not acceptable at this time).
All you have to do is save your empty inkjet / laser toner cartridges from your home or office and bring them to the Wanaque School Resource Room in the Main Office.
If you have any questions, please email Jane Gross.
 
SAVE ON TAXES!
SAVE THE ENVIRONMENT!
HELP OUR SCHOOL!
---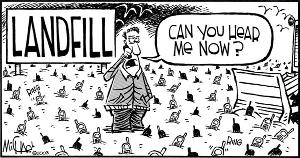 DID YOU KNOW?
On average, Americans replace their cell phones every 12 months.

Over 65 million cell phones are stockpiled in U.S. households creating 30,000 tons of potentially hazardous waste.

By 2005, an estimated 130 million cell phones will be discarded annually in the U.S. alone.

Cell phones contain toxic substances, including: Arsenic, Antimony, Beryllium, Cadmium, Copper, Lead, Nickel and Zinc, which leach into the soil and groundwater from landfills and form highly toxic dioxins and furans during incineration.

These toxins have been associated with cancer and a range of reproductive, neurological and developmental disorders.

The cadmium from a single cell phone is capable of polluting 158,200 gallons of water (That's 2.4 million 8-ounce sodas!)