Wanaque PTA is a member of both National and NJ PTA, organizations that work hand in hand to enrich your children's learning experience throughout the school year.
The National PTA's motto is
"Every child — One voice"
and has been in existence in the U.S. since 1897.
Their mission is to support and speak on behalf of children in schools and community, and before governmental bodies that make decisions affecting children.  To assist parents in developing skills needed to raise and protect children and to encourage parents and public involvement in the public schools of this nation.
Being a member of the National organization, enables us to obtain the licenses we need to run fund raisers as a non-profit organization, meaning that we do not pay tax.  We are able to get gaming license so that the annual Tricky Tray can be held.  Also it allows us to participate in programs such as RIF, which is a government funded program supplying free books to our students throughout the year.
Contributions to National PTA help them to establish training programs for parents, and to provide resources for parents seeking to change a local school practice, facility or environment.
We ask for a membership fee of $8.00 — $4.00 of which is sent to the National and NJ PTA's to retain our membership status.
The rest of the monies are put into the Wanaque School PTA fund, and are used to help us put on our annual events for parents and children.
We supply the planners that every child is given at the beginning of the year and help to purchase items that our school needs.
If you have not already done so, please help us by sending in your membership dues, and help to make a difference for our kids.  Membership envelopes can be obtained from Lisa Frankel-Gordon 201-977-6049.
Becoming a member is easy.  You are not obligated to volunteer for anything.  It shows that you are supporting what the PTA does for our children.  We invite everyone to take this opportunity to become a member and be a positive role model for your child.
Thank you.
Download the 2016-17 PTA Membership Form
 

* * * * * * * * * * * * * * * * * * * * * * * * * * * * * * * * * * * * *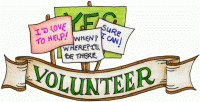 Some people think that there are plenty of others to volunteer for tasks and activities — well guess again.  We need your help!  Think of what can be accomplished with more hands and just as important, your input!

Ideas are constantly needed both to motivate and keep the PTA moving forward.  To volunteer your time is the most valuable contribution you can make to our children and school. Nothing is as priceless as your son/daughter seeing you participate at a school event.  Everyone can volunteer in different ways though.  Working parents need not be at school to volunteer.  There are several tasks that can be done at home at your convenience but still make an impact.  Remember — 1 person can make a difference!

If you don't know how you can help or what you can volunteer for — please check out our sign up sheets at Back to School night.   With your help just think of what the PTA can accomplish.

Let's make it a great year!