Wanaque School PTA Drama 4–8 Program Presents
   Calling all 4th–8th Grade Students!!  
Wanaque School PTA Drama Program Presents...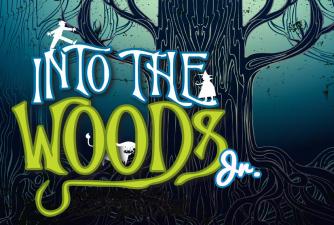 Many Great Parts for Everyone!!
(All of your favorite characters —
Cinderella, Little Red Riding Hood, The Big Bad Wolf, Jack and his beanstalk, Prince Charming and the Witch —
meet and interact in this whimsical original story.  The musical centers on a baker and his wife who wish to have a child.
Cinderella, who wishes to attend the King's festival; and Jack, who wishes his cow would give milk.  When the baker and his wife learn that they cannot have a child because of a witch's curse, the two set off on a journey to break the curse and wind up changed forever...)
 
Auditions will be held Monday, December 14th, 3:30-5:00PM for 4th & 5th Grade
and
Wednesday, December 16th, 3:30-5:00PM, for 6th, 7th & 8th Grade
**Parts will be given out Friday, December 18th**
(Everyone must attend)
Rehearsals will be held on Mondays & Wednesdays from 3:30–5:00PM  Beginning on January 6, 2016 (with the exception of tech week)

Tentative Show Date:  Friday, April 29, 2015 at 7:00PM and Saturday, April 30, 2015 at 2:00PM

Cost per Student is $40.00 and an additional $20.00 volunteer fee which will be returned after a parental volunteer task.

Please return the bottom portion of this form along with the payments by Friday, December 4th, 2015, in an envelope labeled 4-8 Drama.

Students will not be allowed to audition unless payment and permission slip is received.

Please send in two separate checks both made out to WSPTA ... one for $40.00 and the other for $20.00.
We look forward to a very exciting Drama Season...
DRAMA COMMITTEE:  Lisa Sebilia, Gina Gavin, Jen Tratacosta, Elise Gamarello, Erin Thacker and Jenn Spear
Please contact Lisa Sebilia tazkurasz2@aol.com or Gina Gavin ggavin95@aol.com with any questions